HeusschenCopier is an agency for landscape architecture and urban planning. They operate from the Limburg landscape. Stoere Binken Design creates the new custom parallax website. An extremely difficult assignment for a very critical client that we have achieved with a positive attitude and professional approach.
HeusschenCopier operates from the Limburg landscape. They feel closely connected to the environment in which they live and work. The area is rich in landscape types and atmospheres, river and stream valleys, slopes and plateaus, villages and towns. The strong differences in height in the landscape, the different types of soil, the sometimes sharp contrasts between open and private areas and the rich cultural history make the Limburg landscape attractive and complex.
Website as a building plan
Our new responsive WordPress website is reminiscent of a large building plan. A sketch of an abstract landscape glued together with colored tape. This style symbolizes the artwork of HeusschenCopier, their creative process and the landscape that they develop.
Websites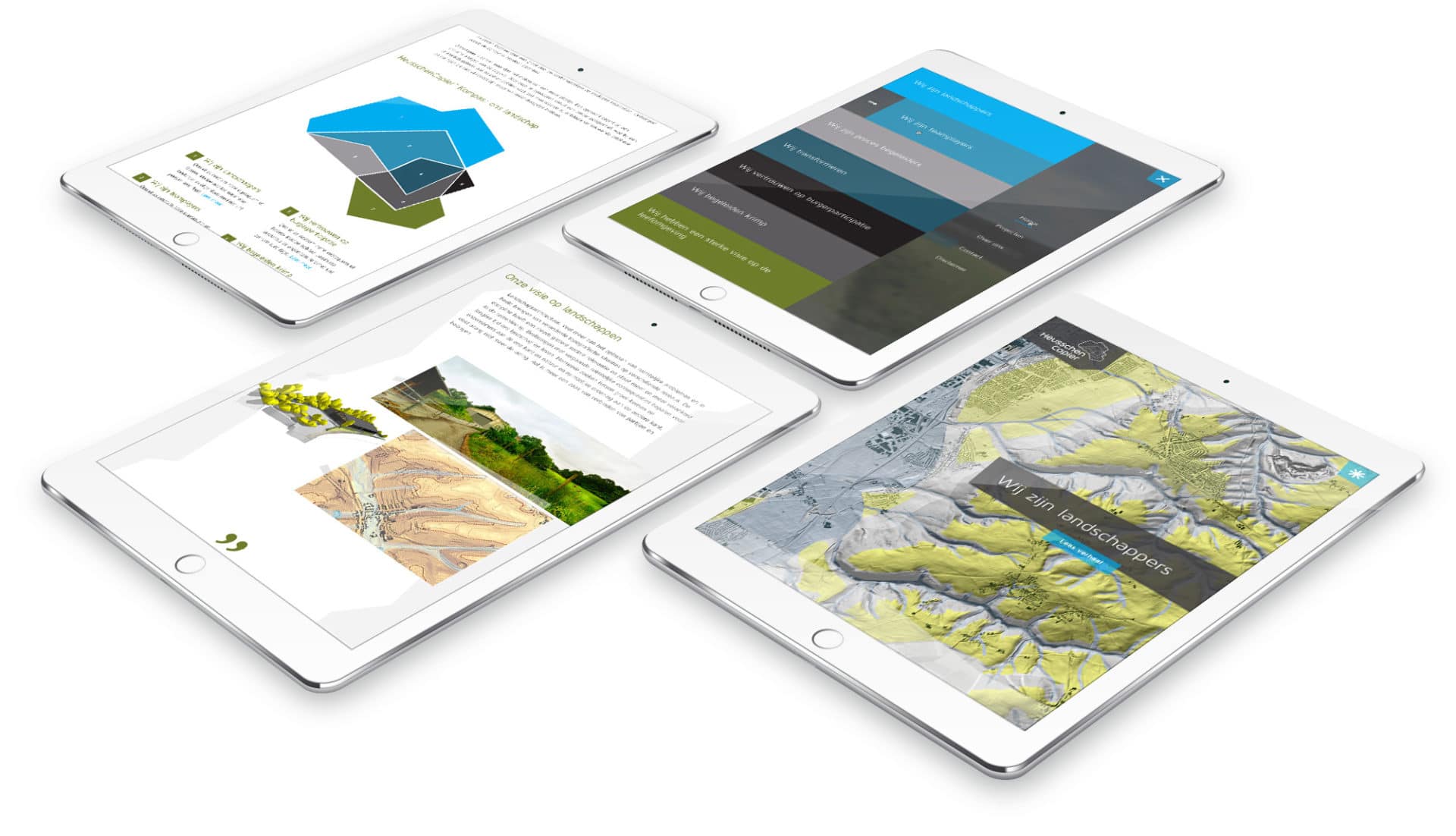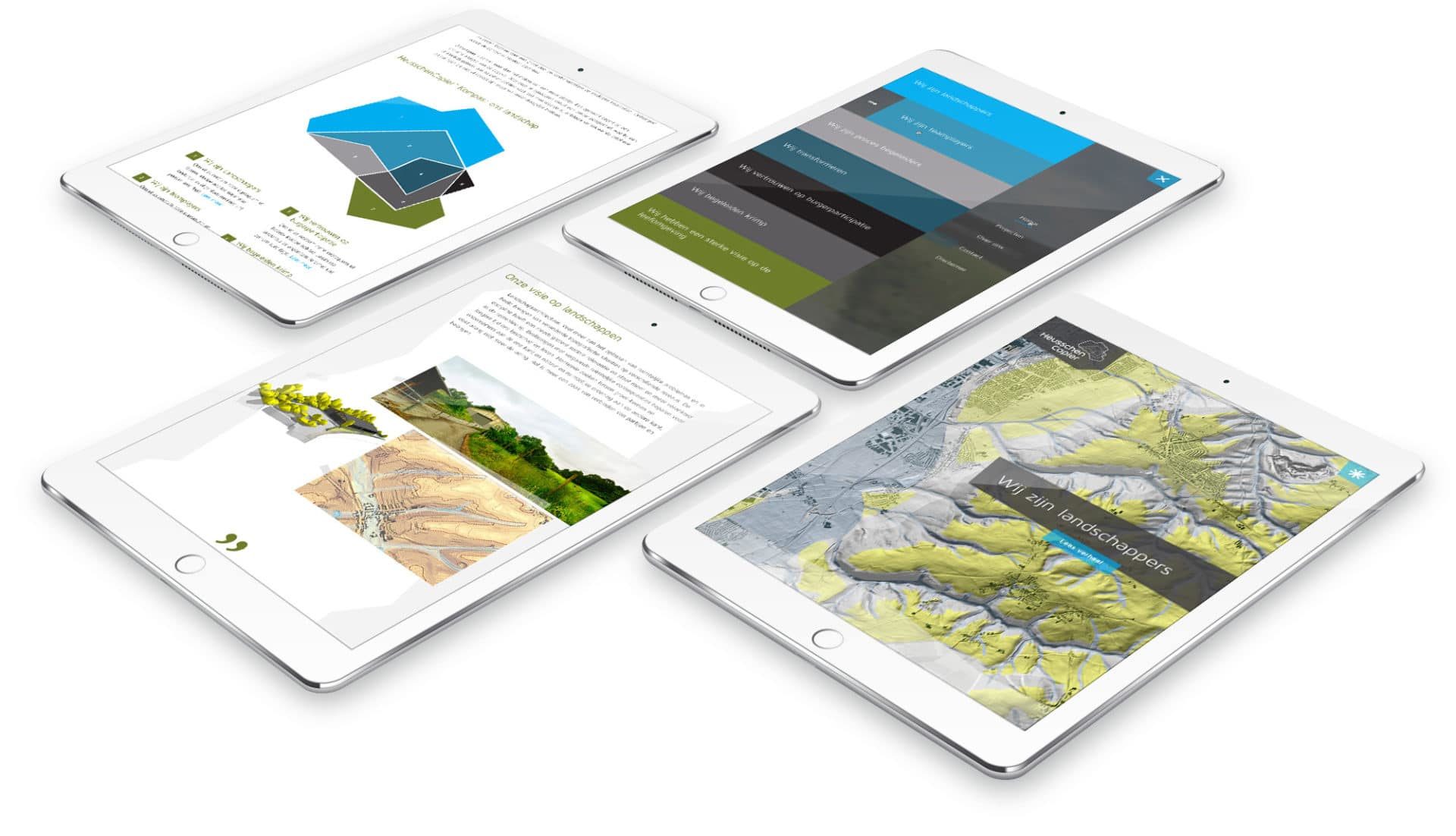 Create your own landscape
The HeusschenCopier website is an odd man out among the (landscape)architects. In a landscape where everything becomes cleaner and impersonal, HeusschenCopier goes for personality and impact. Our website gives an insight into the soul of the company and wants to seduce you to view the Limburg landscape with different eyes.
René Verkaart

-


Creative Director
Toverland enchants young and old
As a visitor you probably don't think about it, but this too is landscape. Spatial design, theming of the buildings. The end result is a residential environment that guides visitors through the new theme areas in a pleasant and surprising way.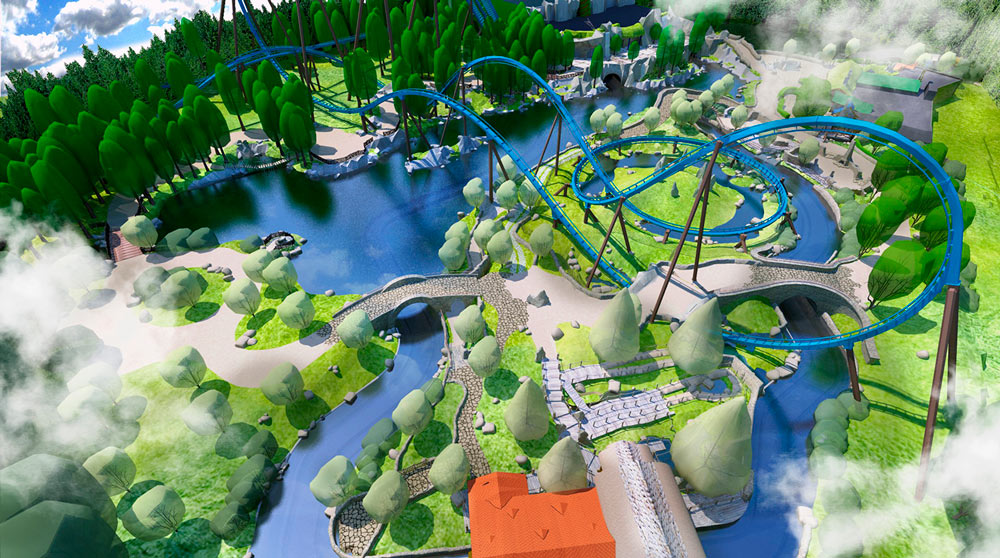 With our new responsive WordPress website for HeusschenCopier, we want to connect with that User Experience and emotion. A surprising layout, a spatial parallax effect and lots of white space for an optimal presentation of the projects.
Storytelling
Do you also want a custom website that enchants people?
A website must emotionally touch, convince and activate your visitor. Through successful branding and visual storytelling, you can turn visitors into customers. Make an appointment to discuss the possibilities for your company together.