Cashaa cryptocurrency rebranding
Cashaa Cryptocurrency is a crypto-friendly neo-bank advancing in a new banking era. Stoere Binken Design and a remote international team of experts provided the complete rebranding, a universal design system, and a futuristic website.
Cashaa was launched in 2017 with a unique vision: to support the adoption of blockchain-based financial products for private and corporate customers. In recent years, they have taken on board more than 250 crypto-native companies, supporting the corporate banking functions of heavyweights such as Nexo, Paxful, Kucoin, Coindcx, and Bitbns.
With their proprietary CAS Token, Cashaa has processed more than $1 billion in transactions and won countless awards. This has enabled them to forge international partnerships with other pioneering fintech companies including Paysafe, Acquiring.com, Polygon, Chainlink, etc.
Cashaa's Vision Statement
Our vision was to lay the infrastructure by building a customer base of crypto business that would help develop the network necessary to reach and onboard potentially millions of users.
Kumar Gaurav

-


Founder & CEO of Cashaa
Cashaa Fi – DeFi for the future
Cryptocurrency has experienced rapid growth over the past decade with the total number of cryptocurrencies running into the thousands and the number of holders worldwide is now estimated at ~300 million.
Cashaa's solution
As a FinTech company that straddles the border between traditional and decentralized financial technologies, Cashaa's goal has always been to produce products that bridge the gap to make cryptocurrencies as accessible as mainstream currencies.
To support this idea, we have chosen the "space theme". A metaphor for a unique voyage of discovery into unknown areas.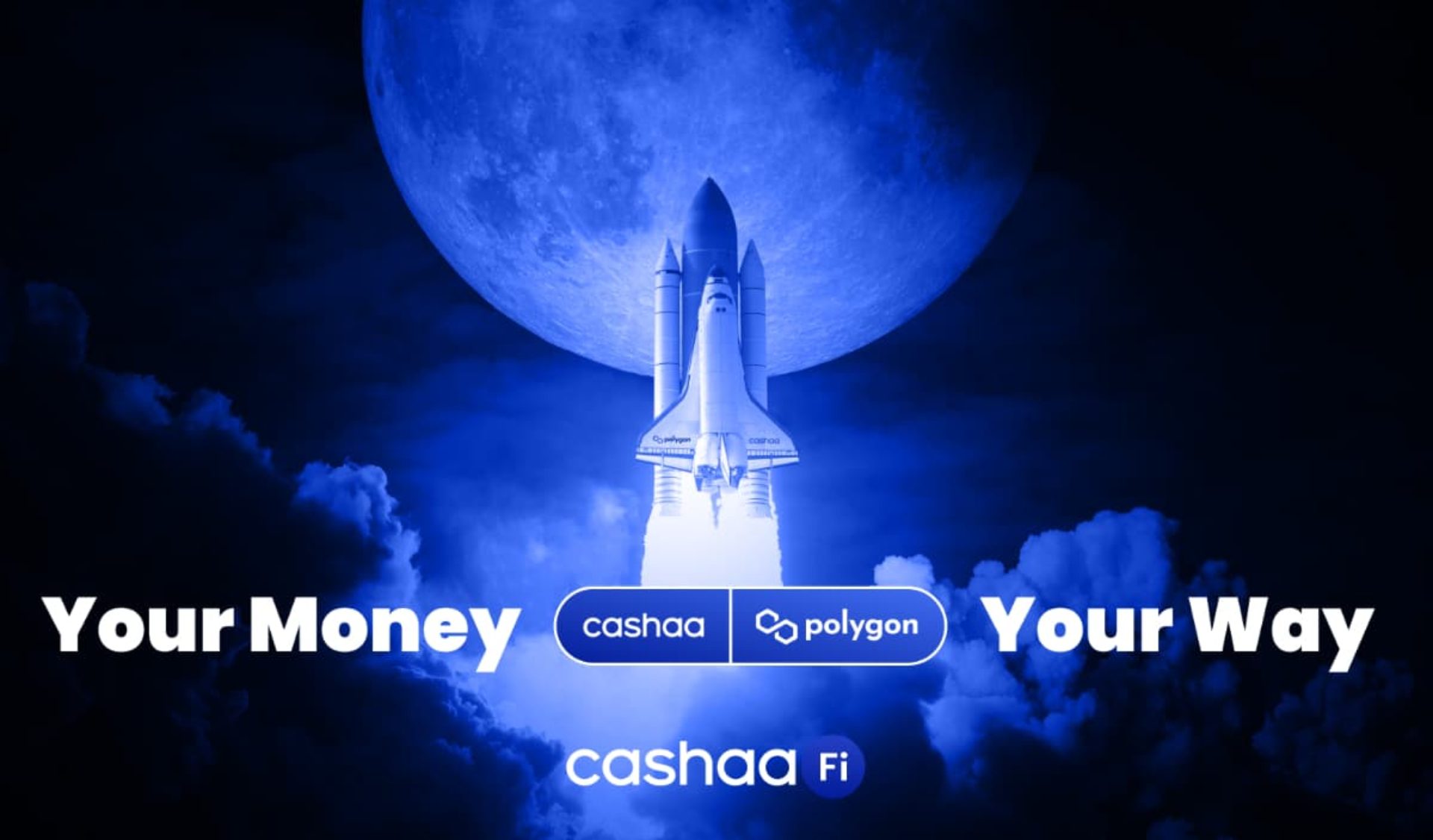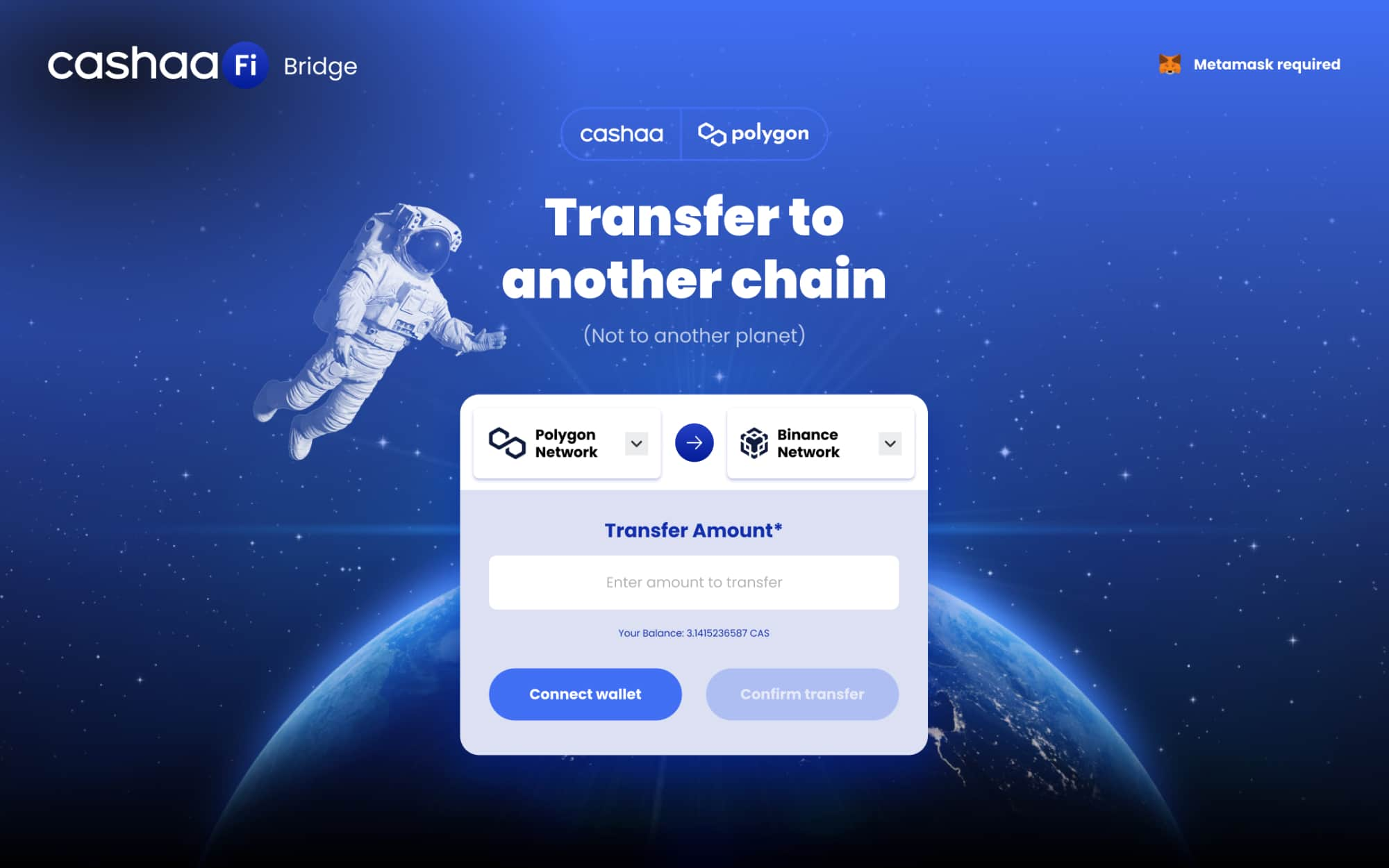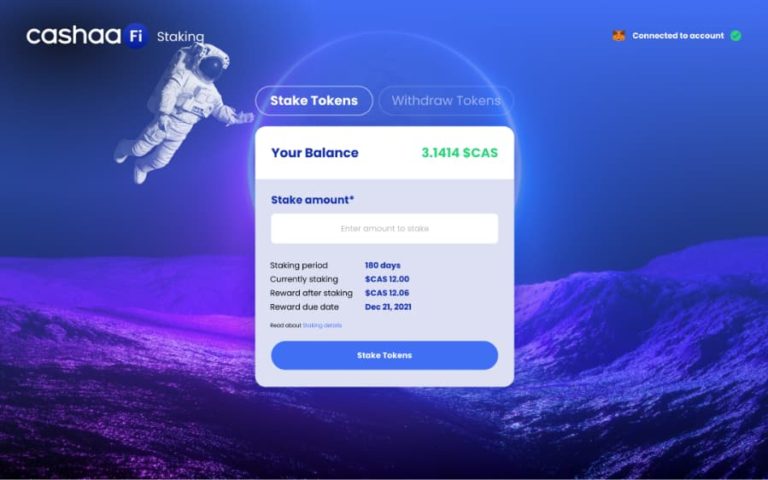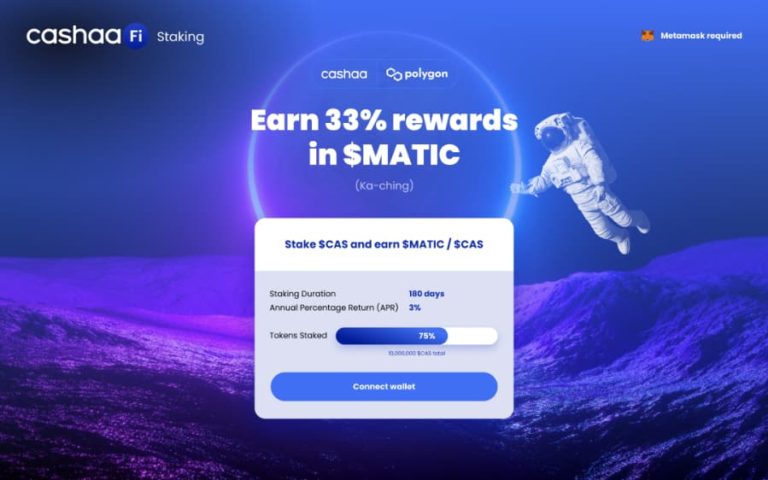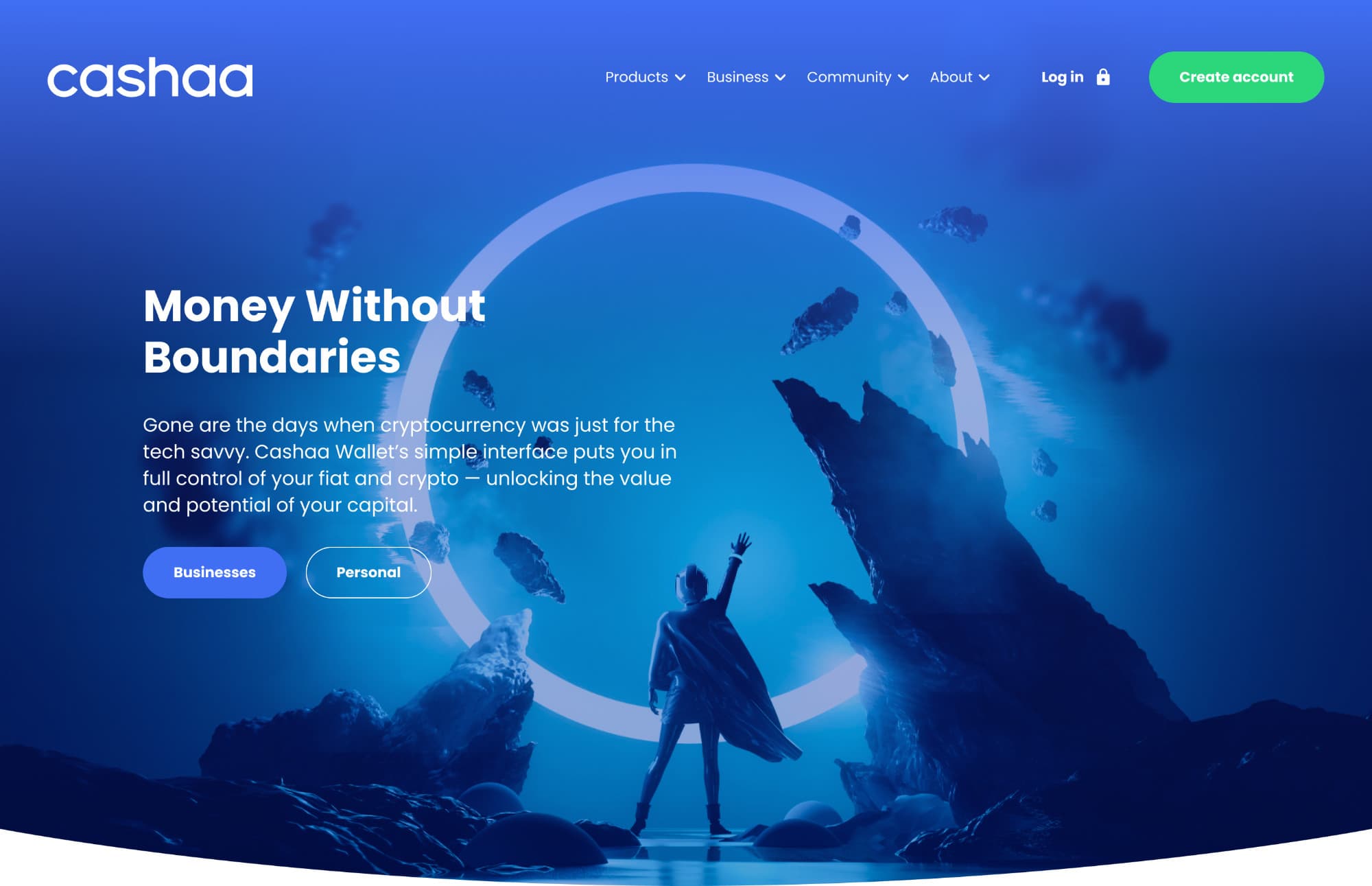 Consistency through a design system
A robust design system is the only source of truth that groups all brand elements of the branding so that teams can design, realize and develop a product. It unites product teams around a common visual language, speeds up the design process, and builds bridges between teams working together to bring products to life.
For Cashaa we have developed a very large design system. A complex set of web design Components, publicly accessible through the Cashaa Brand Portal. Captured are logo variants, color palette, typography, form language, photography, icons, motion graphics, and more.
Design System
Internet marketing publications
The design system is linked to all external publications, including the Cashaa Community, social media, and online white papers. A remote international team of internet marketers uses our brand design and design system to create all necessary promotional messages for Cashaa.
International remote team in 6 countries
The Cashaa Cryptocurrency design and marketing team is spread worldwide, including in the Netherlands, Dubai, India, England, USA, and Estonia. This international team of experts has been recruited and is managed by Robert van Geenhuizen of MindMasters. Robert is an experienced Growth accelerator for startups and SaaS companies.
It was really cool to be able to run this project with such an international team. We wish Cashaa every success with the new identity, website, and cryptocurrency services.