Oostwegel Collection brand design
The name Oostwegel Collection is not only a well-known name in the Limburg region but also internationally. It is associated with quality, craftsmanship, and history. Branding agency Stoere Binken Design participated in the pitch for the redesign of the gift voucher, with the chance to win the rest of the brand identity redesign. Even though we did not win the pitch, we are very proud of our design. For a client with this reputation, we go all out.
Rich history
Oostwegel Collection (formerly Camille Oostwegel ChâteauHotels & -Restaurants) is a Limburg family business founded in 1980. The company consists of 4 high-quality houses:
1   Hotel Winselerhof
2   Château Neercanne
3   Château St. Gerlach
4  Kruisherenhotel Maastricht
These houses all have a unique character in terms of interior, exterior, and landscaping, all in accordance with the pillars the company stands for: Limburg hospitality, culinary craftsmanship, historic ambiance. After hoisting the same flag for 36 years, it's time for a change.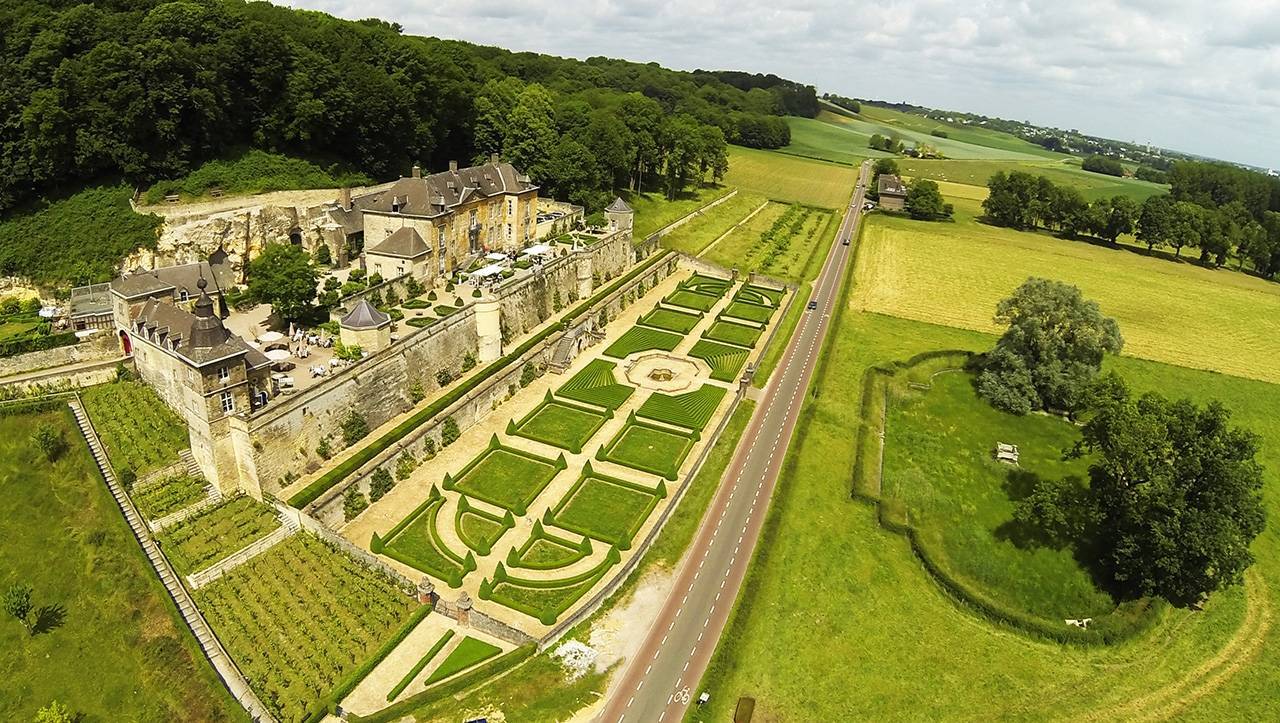 Pitch concept: craftsmanship and ambiance
Camille Oostwegel Jr. has asked Stoere Binken Design to participate in the pitch based on a number of brand guidelines that were already developed. The starting point was the design of a gift voucher for the different houses.
It doesn't stop there for us. We have even designed a packaging line for home-made products. Of course accordingly to our own brand guidelines. For us, it goes without saying that good branding is infinitely expandable and works consistently across all brand products.
Branding
Concept René Verkaart
With my concept, I want to convey the brand identity of the four houses even better. Every house gets its own personal gift voucher with a unique color scheme, pattern and visual language. Matching the style and atmosphere of that particular house. My gift vouchers are enclosed in an elegant, surprising cover. This exudes quality and gives both the person giving it and the recipient a satisfied feeling.
René Verkaart

-


Creative Director
Concept Jeroen Borrenbergs
With my concept, I have remained on the basis of the current brand identity, which was designed not so long ago. I have used the new logo, the colors copper/black, and the graphic elements to design a gift voucher that fits in seamlessly with the new brand design. One voucher that perfectly matches the quality level of the Oostwegel Collection for every house with an ingenious design.
Jeroen Borrenbergs

-


Creative Director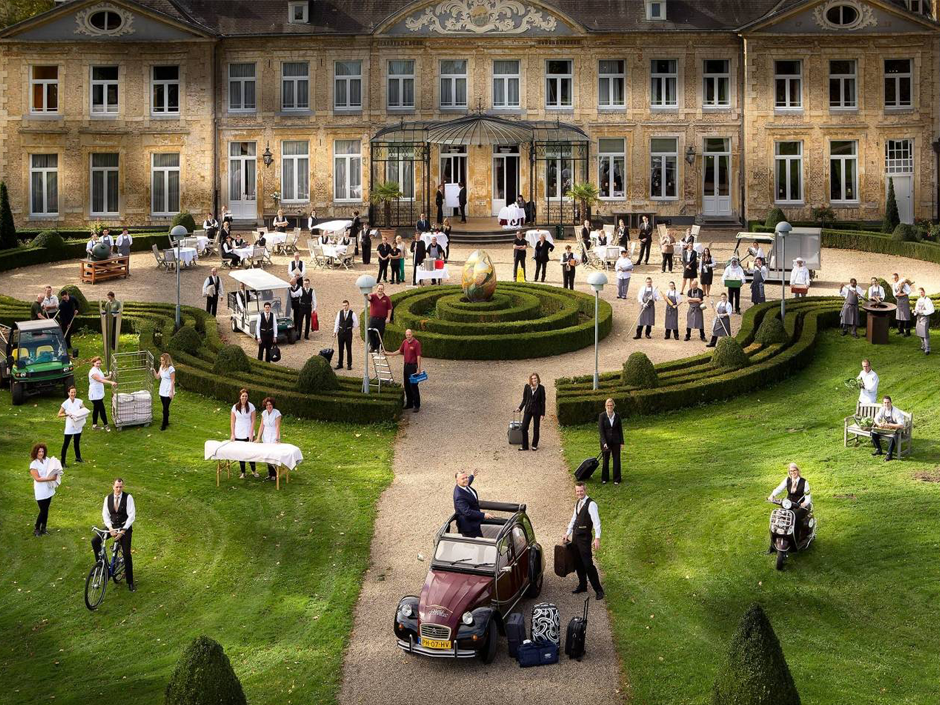 Oostwegel Collection transformation
In recent years, much has changed in the field of guest experience and the "wants & needs" of guests. In order to remain relevant in the coming years, Camille Oostwegel Jr. started a rebranding process that also changed the holding name: Oostwegel Collection.
The target group of the Oostwegel Collection, are leisure guests, groups and business relations with a higher income class. The average age is 30+ and they like lifestyle, good food and drink, and social interactions. The new name fits in better with this and carries the Oostwegel Collection group to the next level.
Storytelling
Do you also want to take your company to a higher level?
Our design for the Oostwegel Collection clearly shows our work method, quality level, and ambition. Let's meet in person to discuss what we can do for your company.