Timtur Dutch Quality Shoes branding and website
The Dutch shoe brand Timtur is making a legendary comeback in 2010. The shoe brand was founded in 1798 – but disappeared in 1971 – and is now resurrected with an extensive collection of handmade top designs. Branding agency Stoere Binken Design develops the complete brand identity, bespoke website and webshop for Timtur, a Dutch brand with history, personality, and top quality.
Handmade shoes with top quality
Timtur shoes are handmade with the greatest care. Only the best shoemakers work on a "Timtur". From cutting the finest leather, applying the carefully placed English seam, placing the high-quality Rendenbach sole to the manual finishing of each individual pair. Of course, you can also turn to Timtur for your own custom shoes. The rich color palette certainly contains a color that matches your personality. The Timtur brand experience is all about lifestyle, exclusivity, style, personality, and identity.
Packaging
Elegant redesign
Timtur produces luxury men's shoes. The shoes are manufactured individually from high-quality leathers in many colors. For us, it was important that the new branding seamlessly matches the high-end level of the Timturs. An elegant redesign of a historic brand. High-quality photography, refined use of color and a symbiosis between the shoes, print media, packaging, storytelling, and the marketing strategy.
Known from radio and television
Timtur has become very popular throughout the Netherlands in recent years. The shoes are worn by many television celebrities including Marcel Maijer, Roelof Hemmen, but also Albert Verlinde and Gijs Staverman. In addition, due to the high quality and appearance, Timturs are very popular with CEOs, captains of industry, businessmen, and politicians.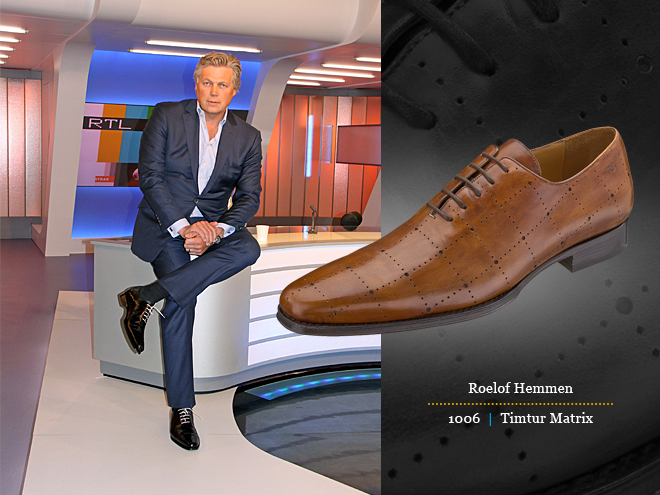 Commercials
Timtur custom website and webshop
The Timtur customized website and webshop are the online display for high-quality shoes, lovingly called "Timturs". With beautiful pictures to view the refined details of the handmade shoes, the Timtur website is a flagship of a minimalist sales channel.
User-friendliness is always paramount with our webdesign Limburg philosophy. By testing the prototype on the target group at an early stage, we have been able to develop a good Customer Journey that actually works.
Webdesign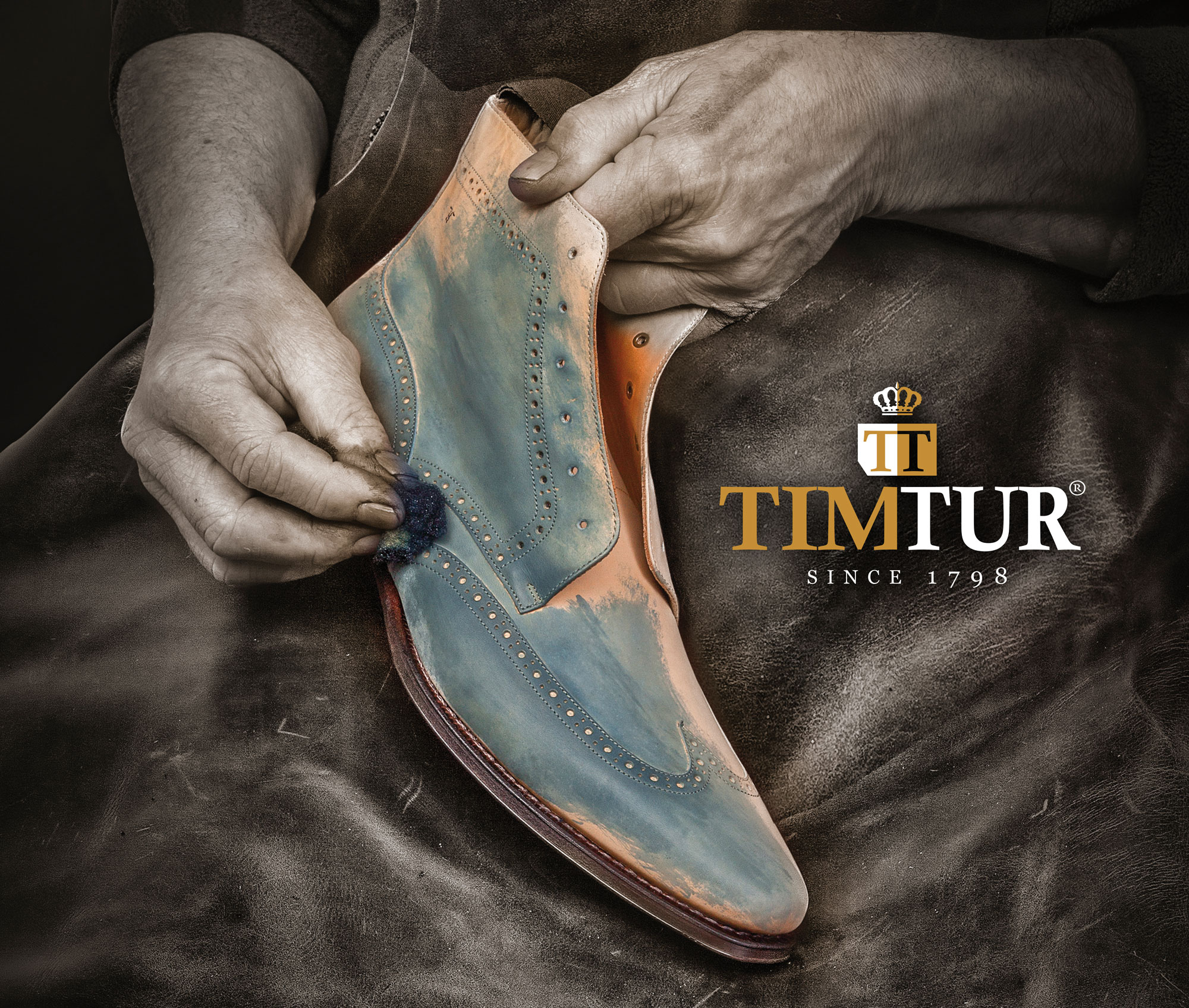 Working with SBD is a real pleasure
Working with Stoere Binken Design is a real pleasure. Stoere Binken is not a design agency that dances rücksichtslos to the pipes of its customers. As a client, Stoere Binken can also put you in your place. Hold up the mirror. In a pleasant way or to achieve the best results together. The designs are treated with a fresh perspective, the necessary creativity and consistency. Timing is sharp and the overall image of the brand identity and communication is the guiding thread.
Dennis Jongen

-


Directeur Timtur
Fashion Reflex Shoes
Unique and ultra-modern is the flexible Goodyear-sewn brogue from the Fashion Reflex series. This shoe can be rolled up (yes, you read that right) and comes in a tin can packaging that Stoere Binken Design has designed. The Fashion Reflex shoe, made from the finest North American deer leather, is unique in its kind and exclusively available at Timtur. There is no finer shoe on your feet!
Timtur Brandstore Den Bosch
The Dutch company Timtur recently opened its first Brandstore in Den Bosch. The unique men's shoes were the reason for the RTL show LifestyleXperience to pay a visit to the Timtur brand store. You'll see the complete range of shoes and accessories available in all colors, from shoes to belts, gloves, protection and care products.
Do you also want a handmade, quality branding?
Stoere Binken Design specializes in unique brand identities and bespoke WordPress websites. We believe in craftsmanship and sustainability. Make an appointment to discuss the possibilities together.