Goood Company is a startup consisting of students from Maastricht University. It is run by co-founder Samuel Stockhausen, among others. They have developed a delivery service for local food products. In doing so, they create a personal bond between farmers, manufacturers and their customers. Stoere Binken Design designs a friendly and recognizable brand with a social character.
The Goood Company is a delivery service for local products. All kinds of products from local producers such as farms, manufacturers, breweries, and so on. in the range of 50 km around Maastricht are collected and offered on the online shop. Consumers can order these products and they will be delivered the same day with 100% electric cars.
Consumers know the quality and origin of the products; they support the local economy and engage in sustainable behavior by reducing their ecological footprint.
Logo with a smile
We have designed a friendly logo with an authentic and open look. The logo is a combination of a smile, the nature theme in the shape of the leaf, and the letter g. This logo is iconic, can be used separately and is immediately recognizable.
The handwritten font and stamp character underline the fact that all Goood Company products are handcrafted. Handmade by farmers and producers, hand wrapped and delivered personally by Goood Company.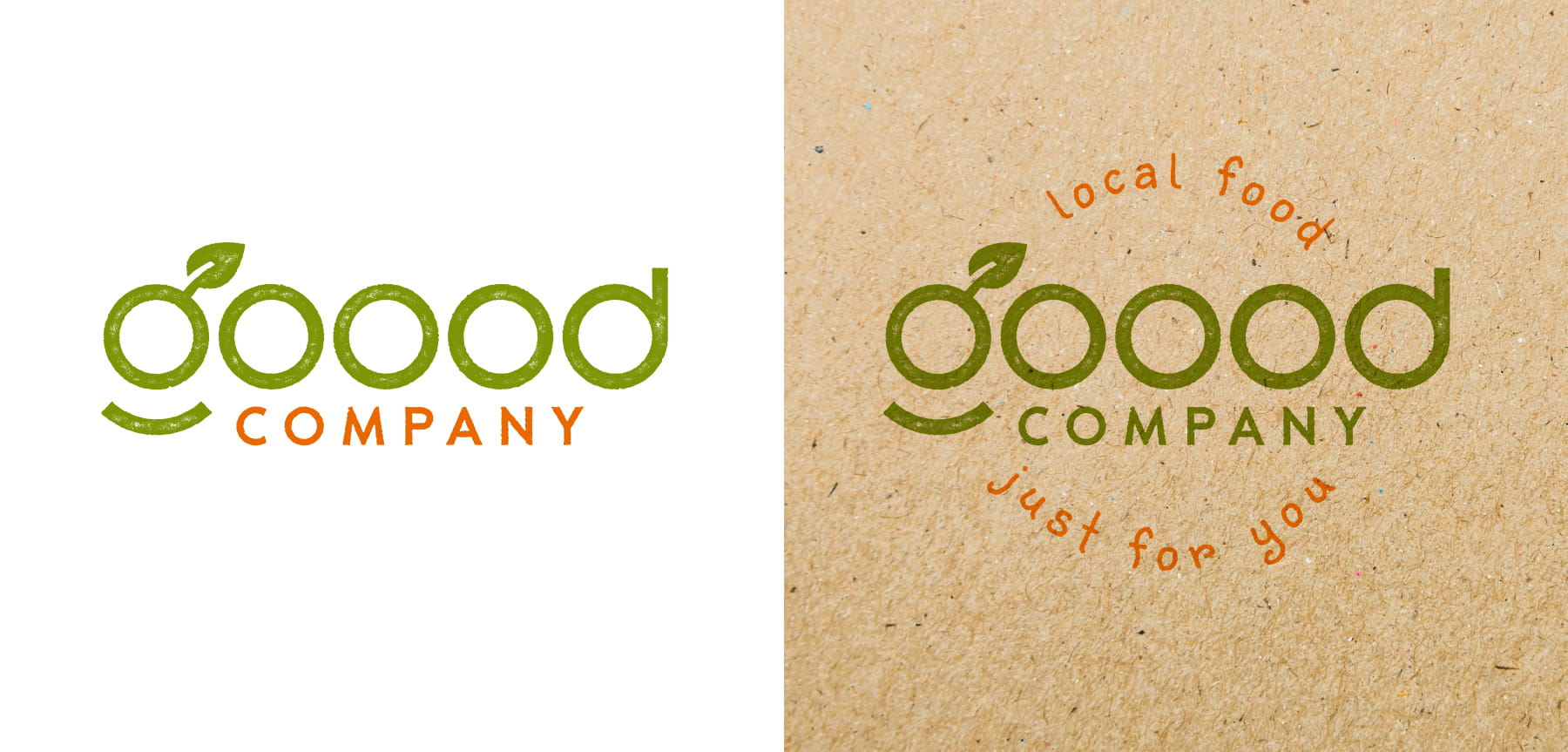 Goood Company's philosophy is driven by innovation, transparency and efficiency. They provide a sustainable and future-oriented shopping system that minimizes packaging, maximizes product transparency and is accessible to everyone. They want to reduce the high carbon footprint of food products by providing a delivery service for locally grown or made food products and guide this industry towards a sustainable future.
Goood Company provides a simple and effective solution to a problem in the market by using modern technology to connect food suppliers with their customers. Their service makes the User Experience (UX) easy and pleasant through an attractive and user-friendly webshop interface.
Custom icons set
In the sketch phase of the brand development, we designed a number of handmade icons that can later be applied to the branding. From a To Go icon to Emoji and even concepts for extensions to the delivery service.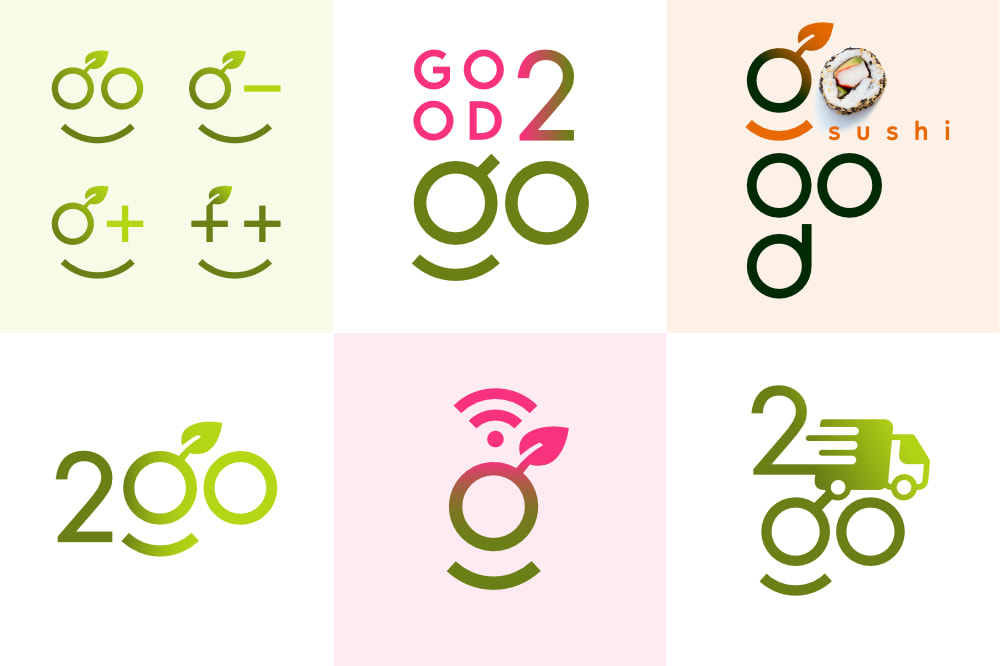 René's thinking goes beyond "just" design
I contacted René with an idea for a startup and was amazed at how open and polite he responded. During our first meeting, I was impressed with his creativity and after I presented the idea to him, he said he liked it and would be happy to support us with designs of any kind. He made the idea even more coherent and clear. René's thinking goes beyond "just" design. He has creative ideas and also understands what potential customers find interesting, exactly the help we needed as a startup.
At our second meeting, René visited us in our office in Maastricht. He came on his cool moped, the electric MEIJS Motorman … What a character!
We also have contact outside of our meetings. He asks questions about how things are going and whether anything is needed.
Conclusion: René is a professional and charismatic designer who is perfect for working with startups. He is friendly, interested and you can tell he has expertise in his field. I can only recommend him!
Samuel Stockhausen

-


Co-founder Goood Company