Koreman Exclusive Carpets website
Koreman Exclusive Carpets is a family business from Maastricht. For more than 50 years they have been the specialist for traditional Persian and Oriental carpets. They supply private customers, companies, hotels, and the creative sector. Koreman's carpets are known for their exceptionally high quality and their vibrant patterns and colors create a unique atmosphere in any interior. Stoere Binken Design crafts the new artistic B2B website with the appropriate title "Passion for Beauty".
Artisanal carpets and rugs
Each carpet is a story in itself. The design, color, and craftsmanship reflect the passion of Koreman's work throughout the value chain. From the collection of the finest wool to the most detailed elements of the creative process that make each piece unique. Designing a new website is therefore a tough challenge that we are happy to accept. Good taste and personal artistic expression are paramount.
Challenge
His colleague Lars Pacbier of FB4 from Heerlen, who takes care of the marketing at Koreman Exclusive Carpets, came to us with the challenge of developing a B2B website (Business-to-Business) for Koreman. The new one-page website should familiarize companies, the hotel industry, architects, designers, and investors with Koreman's high-quality carpets and rugs. The website should be inspiring and convert visitors into customers. In addition, the website must be a confirmation of the 50-year brand reputation and the high quality of the artisan carpets.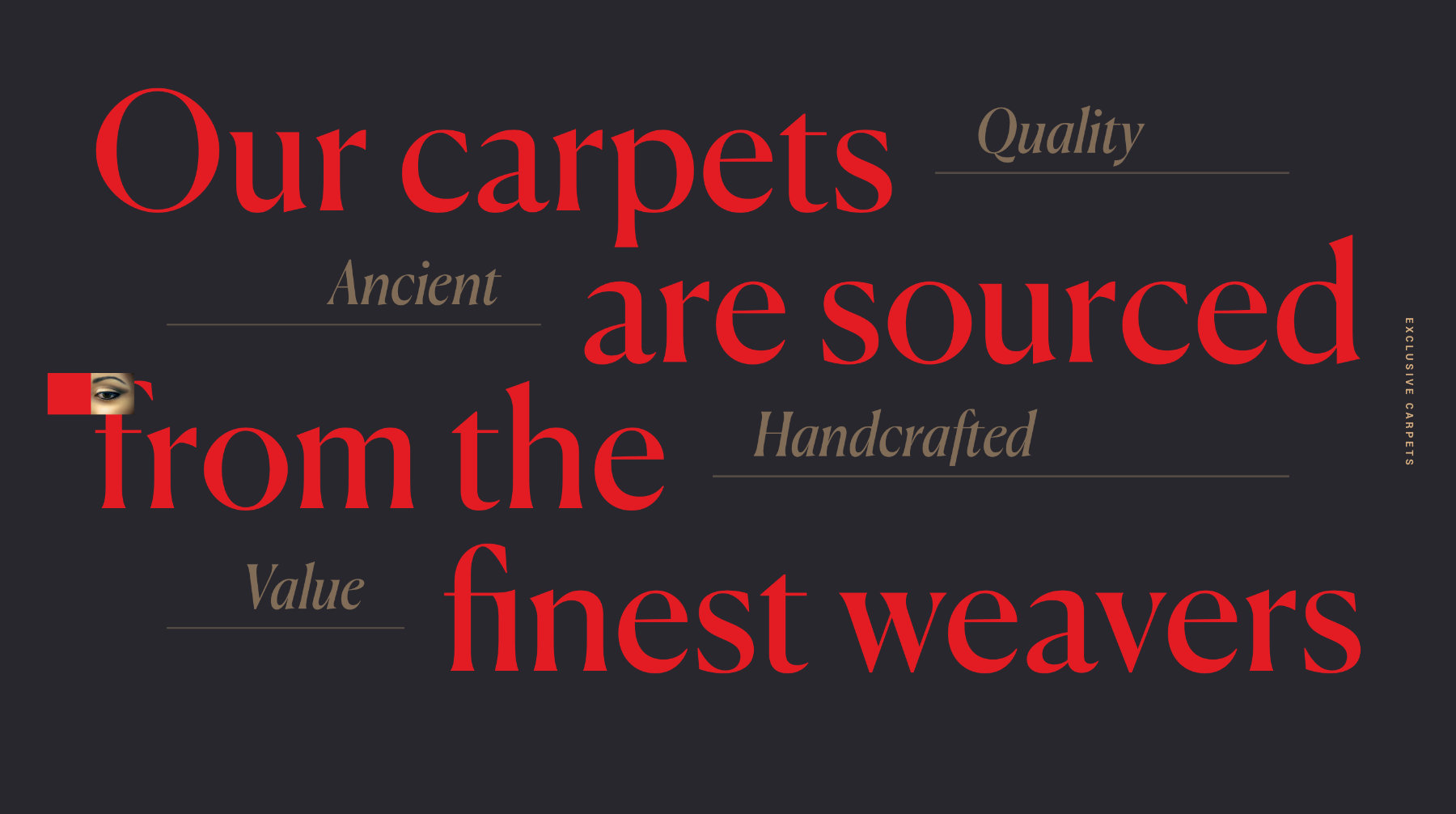 Solution
We wondered how you can claim a niche in this competitive international market and be successful there. What is needed for that? How do you approach this? And how do you make the new brand strategy sustainable and scalable? We delved as deep as possible into Koreman's world.
Our solution is an artistic 'immersive website'. This is an experience that activates as many senses as possible and completely absorbs you in the brand experience. We create a pleasant and distinctive online experience through a careful choreography of animations and effects. Everything via a web browser. Our responsive web design ensures an optimal brand experience on all devices, from desktop to tablet and smartphone.
We intertwine visual storytelling with high-end web design to create an exciting and unique custom website that fascinates and convinces the target audience.
Our approach is holistic. We look at the entire brand identity of Koreman Exclusive Carpets and not just the website. Ultimately, the new brand strategy must be able to be implemented in the complete Koreman Corporate Identity.
Family business with 50+ years of experience
Koreman Exclusive Carpets is a Maastricht family business, run by Raimond and Esther Koreman. They have specialized in traditional Persian and Oriental carpets for more than 50 years. The search for beautiful authentic carpets and furniture goes all the way back to the countries of origin. Thanks to excellent contact with the local population, Raimond Koreman always finds the most beautiful carpets and rugs. Each piece is personally searched and approved.
A visit to the Koreman store in the heart of Maastricht is an absolute must.
Collaboration with a contemporary look
The result of the collaboration with Koreman Exclusive Carpets is a very artistic and functional one-page website. Exciting storytelling with which they can approach the international B2B market with a renewed brand story to win new customers.