Jeweler Leon Martens website
Craftsmanship, sense of form, style, and high quality, that is Jeweler Leon Martens, one of the best jewelers in The Netherlands. Jeweler Martens asked branding agency Stoere Binken Design to participate in the pitch for their new bespoke website. For a customer with such a history and an eye for detail, we naturally go all out.
Jeweler Leon Martens - Fine Jewelers and Watches in black and white
Jeweler Leon Martens publishes high-quality brochures every year. This year the theme was "black and white". Black for the men, white for the ladies. An extremely strong concept for our webdesign Limburg strategy.
A large part of our attention always goes to the consistency of the brand identity, for us the key to success. A consistently implemented brand design looks credible, reliable and will ultimately be more successful.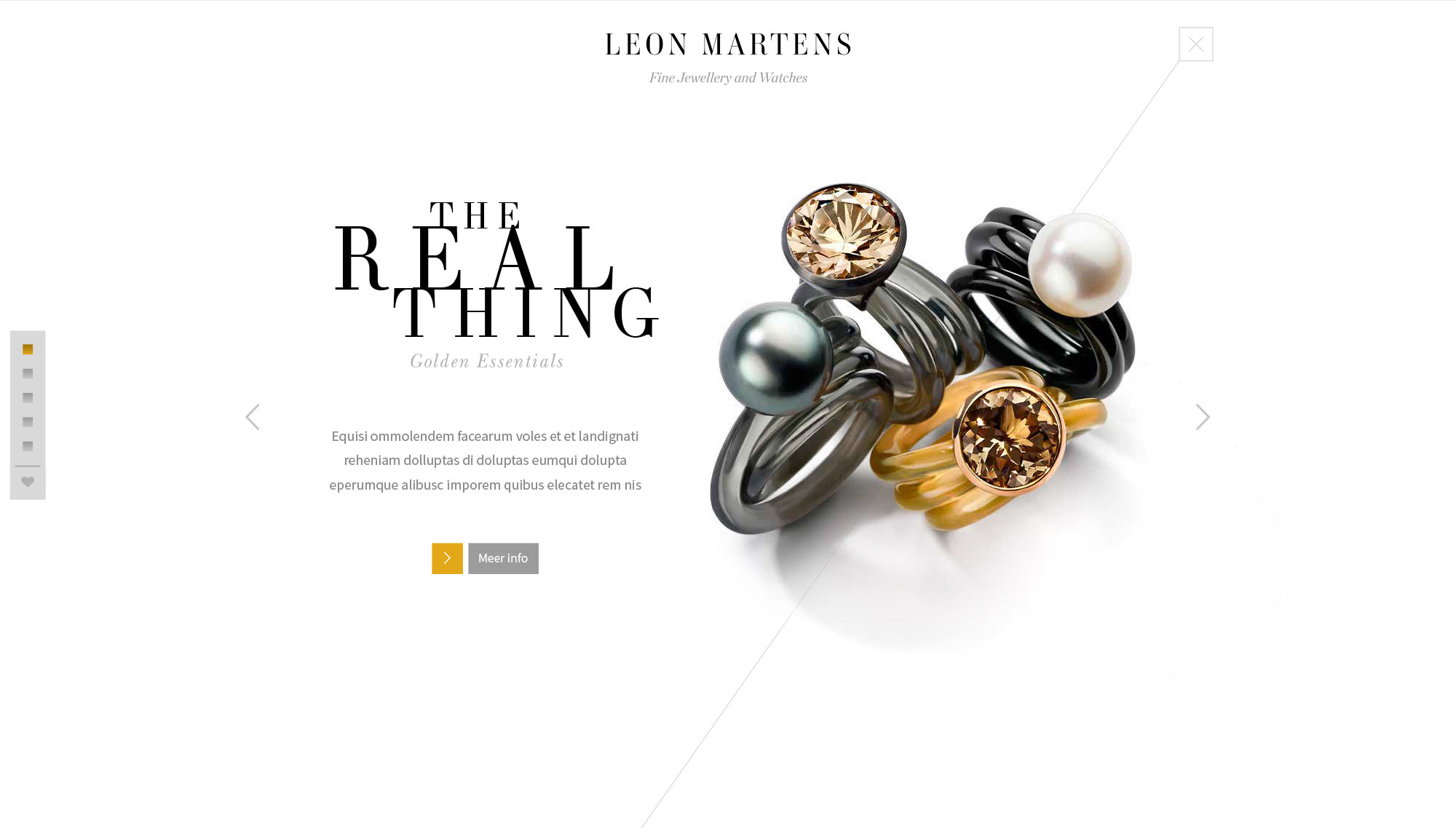 Elegant and timeless design
Jeweler Leon Martens sells luxury products from premium brands including Rolex, Patek Philippe, A. Lange & Söhne, Cartier, Pomellato and Chopard. These jewels and watches deserve an elegant and timeless presentation. The target group recognizes top quality and also expects this from the Jeweler Martens website.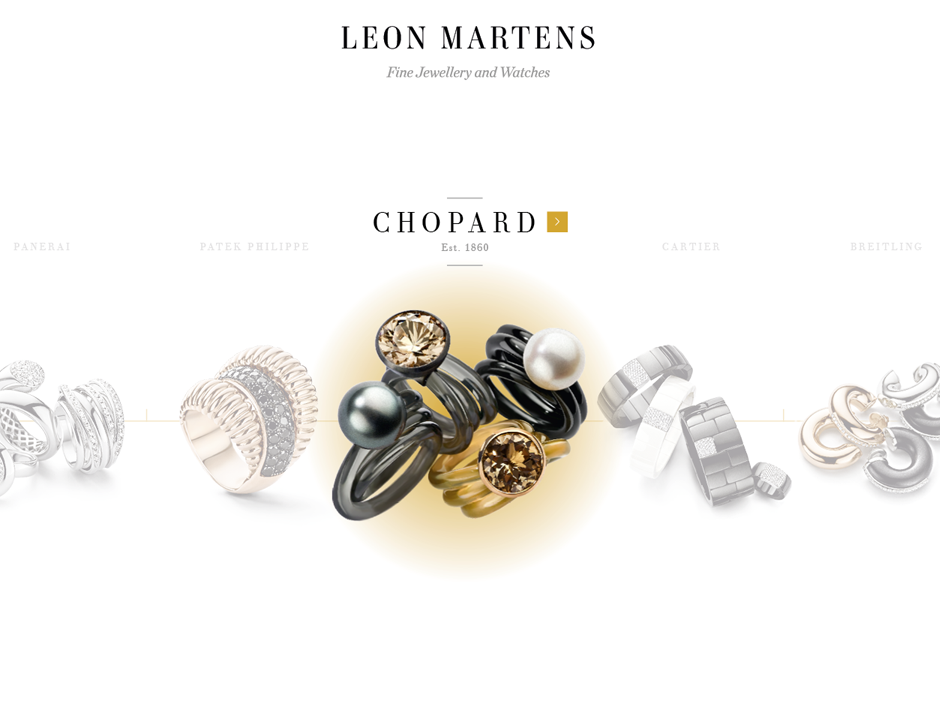 The bespoke website that we have designed is therefore state-of-the-art in terms of both design and technology. Elegant and stylish design, intuitive navigation, and sophisticated HTML5 and CSS3 web techniques make the User Experience and brand experience optimal. Everything fits in with the brand values of the Martens family; high-quality, reliable, elegant and timeless.
Best jewelers in Europe
With the acquisition of Schaap and Citroen in 2009, they catapulted themselves into the top of the best jewelers in Europe.
Branding
Cool app for jeweler Leon Martens - Fine Jewelers and Watches
A web app is nowadays indispensable. Almost everyone always has their smartphone with them all the time and uses it to communicate. We have therefore already taken into account the 'mobile-first' principle in the design phase. Our responsive design concept makes this possible.
40 year old band families Chopard and Leon Martens
Do you also want a high quality custom WordPress website?
Our design for Jeweler Leon Martens custom WordPress website clearly shows our work method, quality level, and ambition. Makes an appointment to discuss what we can do for your brand image and website.