René Verkaart
René Verkaart – Creative Director
I live and breath identities ★ With great enthusiasm, I develop new brand identities and websites for – but especially with – my customers. My focus is on brand strategies and identities, visual storytelling and typography. The customer experience is always paramount.
I am always looking for a solution that is out of the box; innovative, exciting, surprising. Courageous and visionary clients are happy to guide me on this path and together we develop the optimum solution for their success.
I want to be a true partner that people can trust. I am constantly working on that and am open to criticism and improvements. I always welcome new customers with open arms and a no-nonsense mentality.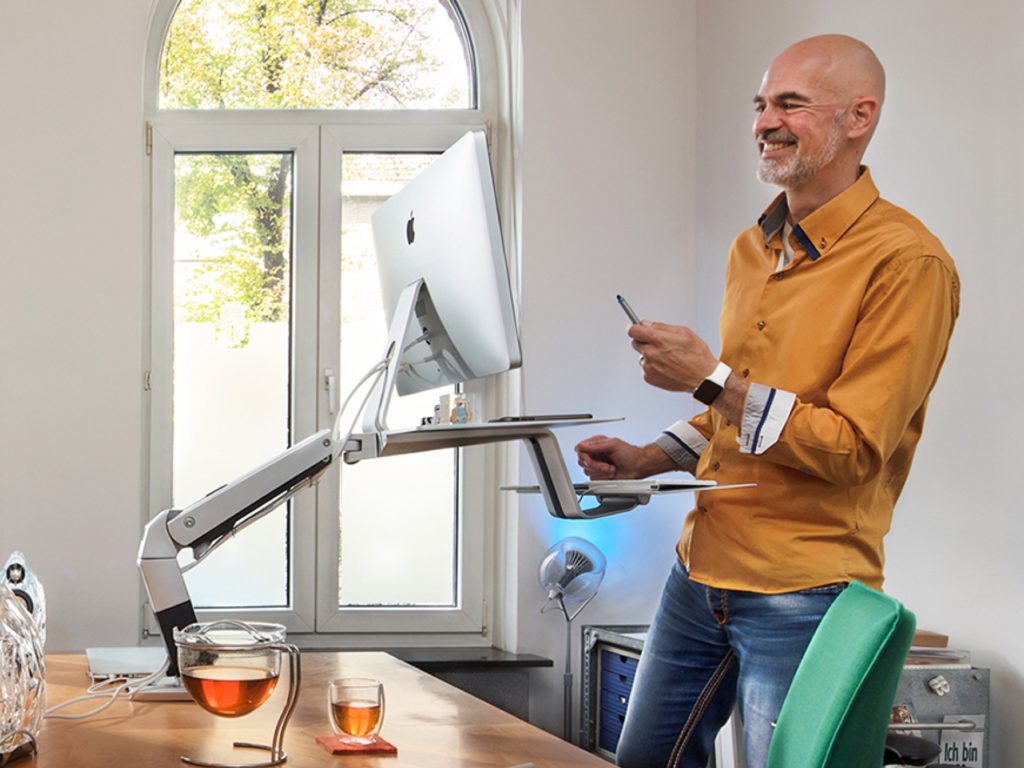 Superpowers
I have been a designer since 1995, the golden age of 'Dutch Design'. There I gained a lot of work experience and I developed a sharp sense of my qualities. My design superpowers include branding, custom responsive websites, storytelling, print media and of course custom type design.
International ad agencies
In the 90s I worked for Mundocom International and Publicis FCB, 2 large advertising agencies from Eindhoven. We worked for Philips, PSV, Eindhoven municipality, among others. After that I could only say; no more advertising agencies for me.
This type of advertising agency had no future for me. Large, bulky and impersonal. I wanted to be closer to the customer and work more as a specialist. With that, the seed was planted for my own design agency.
Founding Stoere Binken Design
Together with my colleague Jeroen Borrenbergs I founded Stoere Binken Design on July 17, 1995. We still complement each other. He is strong in print media, I in digital media and typography.
Mail René
Challenge me! I fight for your success
I love my job, but I love clients with ambition and guts even more. That motivates me to go all out for your success. I am the best ambassador for your company or brand.
With the right balance between creativity and structure, I work quickly and efficiently. I like to help people with things they don't understand, that's why I blog (Dutch only) so extensively and in-depth.
René Verkaart

-


Creative Director
Typefaces to express yourself
I have had a strong passion for typography ★ Since 2004 I've been creating custom font solutions for companies and designers around the world. All under the name Characters Font Foundry. I like the extremely high level of detail and expertise required to create a good font. A really good font! That is my personal ambition.
Fonts are the DNA of your company
Typography is one of the most important parts of a brand identity. It visualizes the DNA of your company in its purest form. Type design is becoming increasingly important. The large multinationals now all have their own brand font. They are an example and inspiration for SME companies that want to take their brand to a higher level. As the typographer from Limburg, I am the right partner for you with the required expertise.
I have developed a concept that makes custom fonts affordable for SMEs. Let's talk about the possibilities if you are interested in playing in the 'big boys' league.
"Typefaces to express yourself" is my slogan, because fonts are a means to express your brand, your company, your personality. The right font sets the right tone and hits the right note with your target group.
Under the name Characters Font Foundry, I develop custom fonts for companies with ambition and vision. Tailor-made for your company and your success.
Building your brand together
Do you want a new branding to take your business to the next higher level? A successful responsive website? Your own custom font? Make an appointment to get acquainted and discuss the possibilities.