Lilly Zeligman Exclusive Jewelry branding
Lilly Zeligman is a specialist with many years of experience and a flawless sense of style and quality. She designs beautiful jewelry, which she commissions to the best specialists in such a way that the stones she selects are shown to their best advantage. Stoere Binken Design designs its new personal identity and custom WordPress website.
Lilly Zeligman Exclusive Jewelry
Lilly Zeligman's creations originate from her passion, her knowledge, and attention to detail. If desired, she also combines existing materials to create something new. At the intersection of tradition and innovation, unique and completely original jewels are created that fits like a glove.
Elegant and subtle website
Lilly is a person with a pronounced subtle sense of quality and design. Her collection varies from rings to earrings and necklaces. The new website that we have made for her fits seamlessly to the high-quality jewelry that she makes. With subtle animations, elegant colors and full-screen images, the website is a timeless online workshop for her jewelry collection.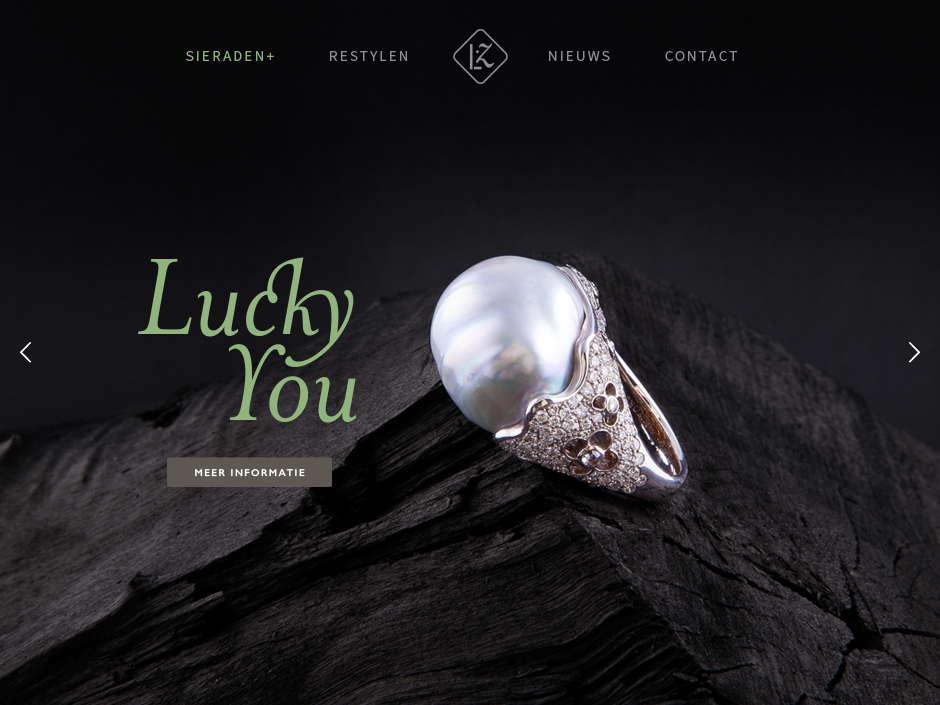 Responsive web design Lilly Zeligman
The Lilly Zeligman website is made with WordPress CMS and is fully responsive. Google nowadays requires a mobile version of your website. On their "Mobile-First Indexing" page they explain how this works.
Our responsive web design and User Experience ensures that all users, regardless of their device or screen size, can optimally enjoy the website.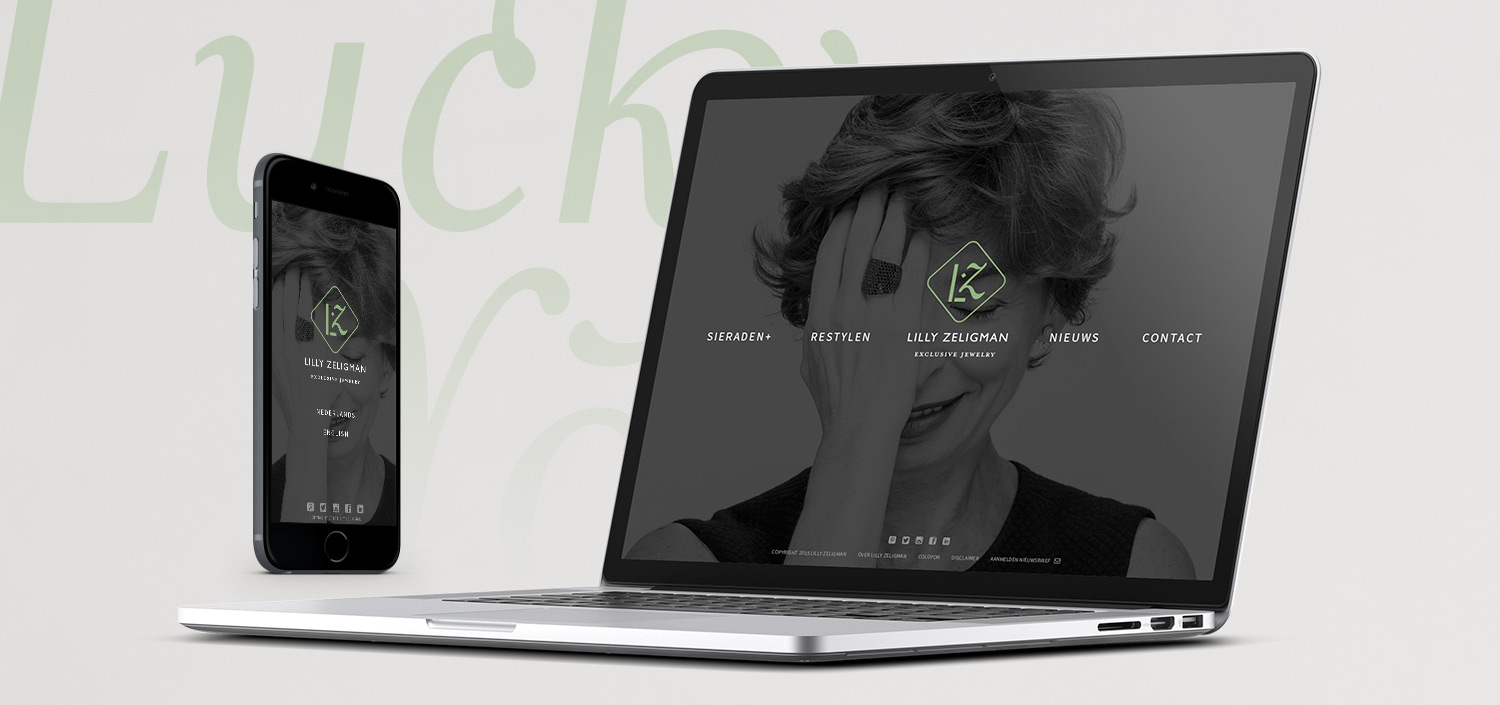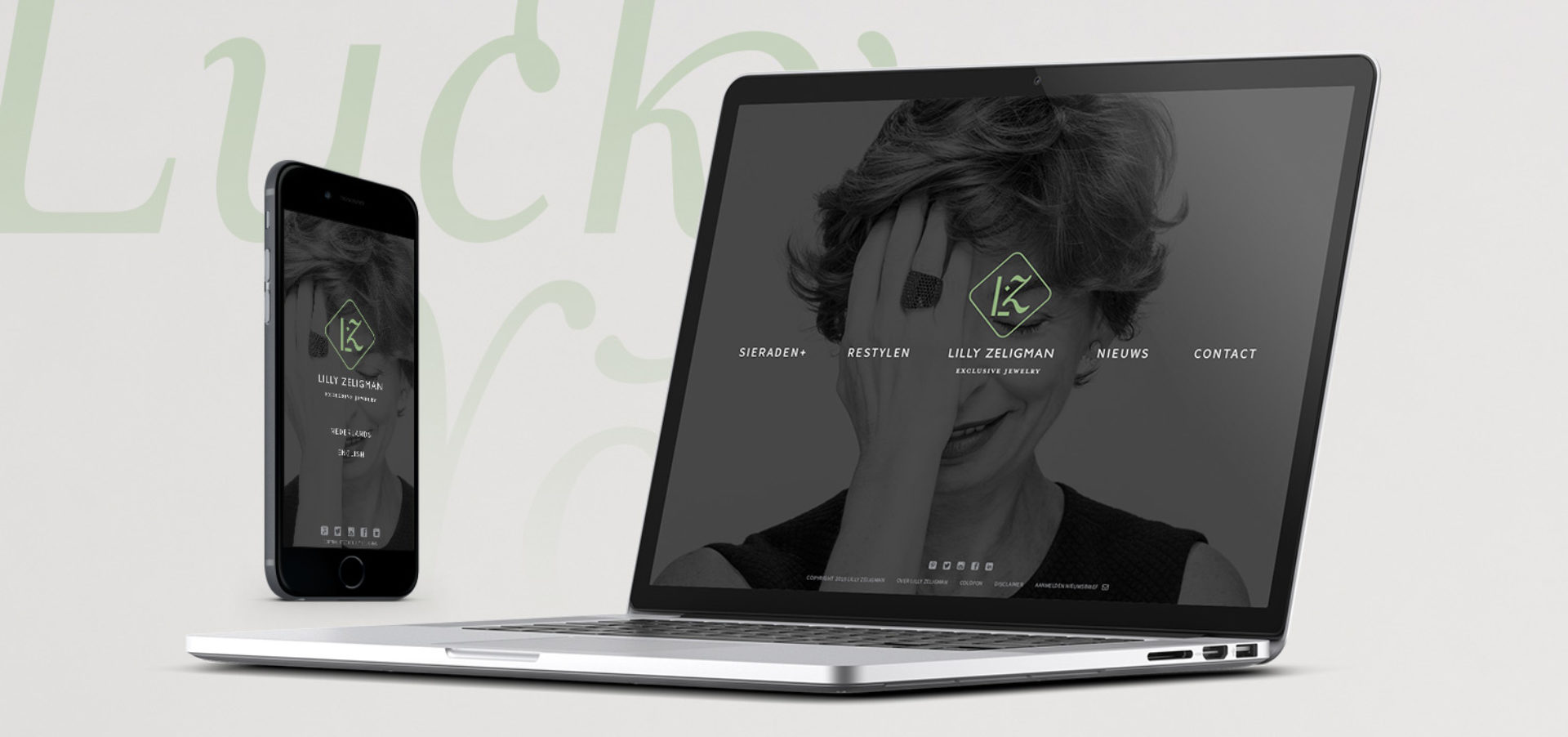 The website reflects who I am
I am delighted with my new website, designed by Stoere Binken Design. It is a timeless, personal and distinct design that makes the website really reflect who I am. That made it my personal business card.
Lilly Zeligman

-


Jeweler
Typographic gems as titles on the website
Typography is one of our superpowers. From logo design to hand lettering and custom corporate brand fonts you can expect everything from us. We have therefore created special ligatures for the headlines of Lilly Zeligman's collections to enhance the special character of the jewelry. Flamboyant connections, suggestive curves, and exciting fusions. They have become little gems.
Jewelry restyling: Heritage Treasures
Vintage and brand new. The magic of a perfect mix of old and new: a second life for a forgotten jewel. Perhaps you have a hidden treasure at home, a sleeping piece of jewelry that yearns to be enchanted again in a new form, a new setting. Or a precious heirloom that can be revived with the necessary love and attention.
Lilly Zeligman is a member of the Gold and Silversmiths Association.
Storytelling
Do you also want an elegant identity and custom website?
Stoere Binken Design specializes in exclusive brand identities and custom responsive WordPress websites. We believe in craftsmanship and sustainability. Make an appointment without obligation to discuss the possibilities together.