e-llis Logistic Solutions branding
E-llis Logistic Solutions is an independent, non-asset based specialist that designs, implements and orchestrates customer-centric supply chain solutions. Stoere Binken Design designs the new brand identity from the logo up to and including the responsive custom WordPress website.
The best Fourth Party Logistics services
E-llis Logistic Solutions is committed to providing the very best 4PL services to customers around the globe. A 4PL partner is a logistics chain company that, without having their own equipment (non-asset), such as trucks, devises the best solution for their customer's supply chain. E-llis' solutions are focused on delivering continuous improvement and cost reduction through the very best supply chain technology platforms. They emphasize a collaborative approach that allows customers to maximize opportunities while focusing on their own core business.
Four strong business units from e-llis Logistic Solutions
At e-llis Logistic Solutions, four business units cover all aspects of the supply chain market:
Wall of Fame
E-llis has examples of successful projects in the office. They call this the "Wall of Fame". Our rebranding design builds on this idea. The best application of this is the logo and the homepage banner of the e-llis website. The interactive lines visualize the working method of e-llis. The animation makes it seem like the visitor can place the logistic points on the world map and improve the logistic flows.
An important milestone in our growth scenario
We recently had a fantastic launch of the new e-llis. We received very positive feedback on the new corporate identity: fresh, energetic, and professional. Our people have become enthusiastic about it and this is an important milestone in our growth scenario!
Ralph Fijen

-


Manager Consultancy
e-llis Logistic Solutions network logo
The 4 circles in the e-llis Logistic Solutions logo represent their 4 business units. Connected by the lines they give the impression of a network, a cooperating whole, one organism. This is in line with the working method of e-llis, because their 4 units strengthen each other and cooperate. Depending on the situation, a varying combination of business units is deployed to offer optimum client service.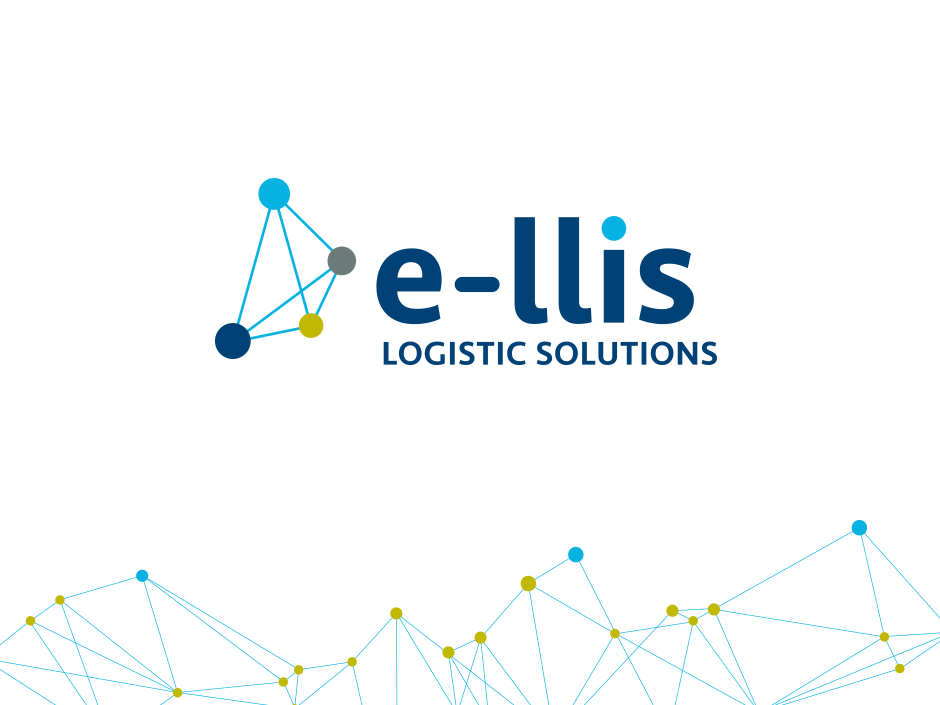 Logos
Mission completely accomplished
We have had a very successful launch with a particularly enthusiastic response to the new Brand Story and the new design. The logo, in particular, has been very well received. Mission completely accomplished. René, thank you for your contribution and we are already looking forward to the sequel!
Renaat Sohl

-


Manager Process & Technology
Do you also want a Customer-Centric Marketing brand?
Stoere Binken Design specializes in effective brand design and custom responsive WordPress websites. The identity we design for you must help make your company successful. Make an appointment to discuss the possibilities together.